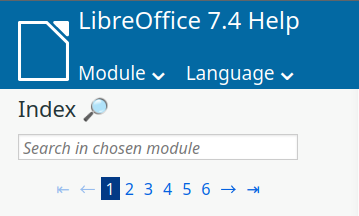 Welcome to the LibreOffice Help forum
This forum is for discussion about the Help of LibreOffice.

The LibreOffice Help forum is not to discuss book edition, although the subject of the Help and the Guides are the same and some overlap is expected, one being a good source for the other.

Topics welcome in this forum are, but not limited to
– Help page contents,
– XHP (XML used in our Help),
– editing,
– editors and tools,
– missing help pages, bugs and more

To send e-mail to this category, use the address localhelp@community.documentfoundation.org . The mail will be moderated.